Custom tattooing in Savannah, GA by
​Amanda Harrison, John Judy and guest artist Henry!
Welcome to Good Fortune! We are a custom tattoo shop in Savannah Georgia. Our goal is for you to enjoy your experience and your custom tattoo. Not only will you be tattooed by some of the best tattooers in the country, but also helped by the friendliest staff. Get ready for amazing art, kind souls and a whole lotta fun!

---
NEWS
---
Welcome our guest artist Henry!
Henry will be with us starting the beginning of March. Email us at goodfortunetattoos@yahoo.com to book your appointment.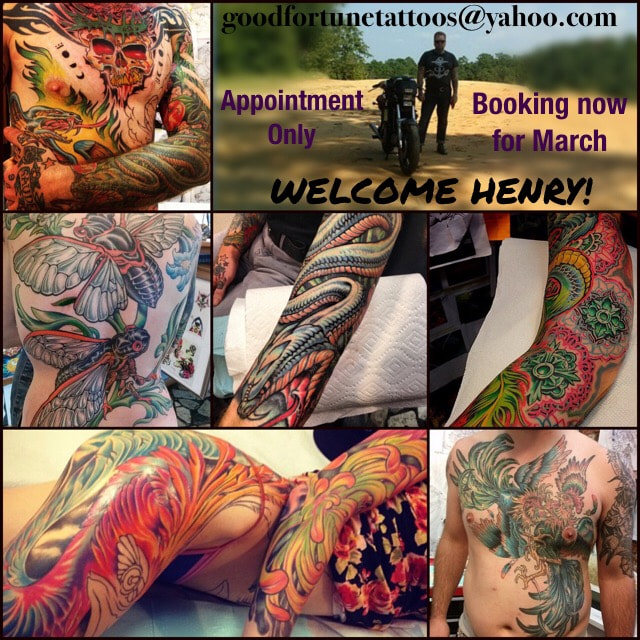 Guest Artist Eva Perez
Eva Perez will be tattooing at Good Fortune January 27th, 28th and 29th. Book your appointment with her directly at evaperez.art@gmail.com.
Check out her portfolio instagram @evaperez.art or on facebook at evaperez.art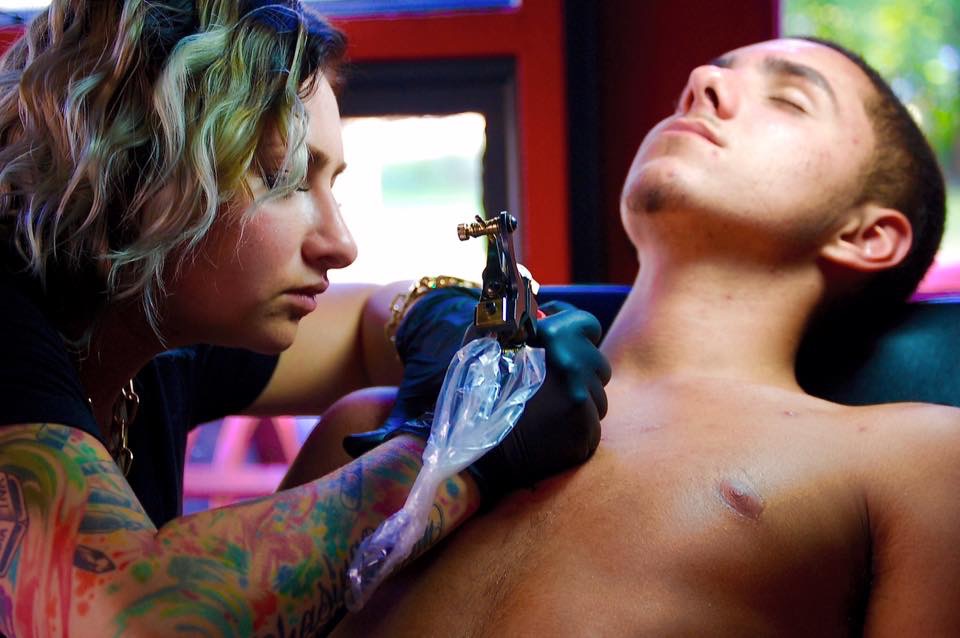 New Year, New Look
We are so excited for this new year! What better way to start it off then by getting that old tattoo you hate covered up or reworked! Come in or email us!
2/21/2016

Look at how we've grown!
Amanda has been painting up a storm! Our art gallery is full of new pieces we know you'd love to see.
2/13/2016

---